Pforzheim's new hub
Discover all the modern new complex in the heart of the Goldstadt has to offer: whether you're looking for event and conference venues, exhibitions, shops, restaurants or financial service providers, the TurmQuartier offers sensational variety for all needs and occasions.
OUR VISION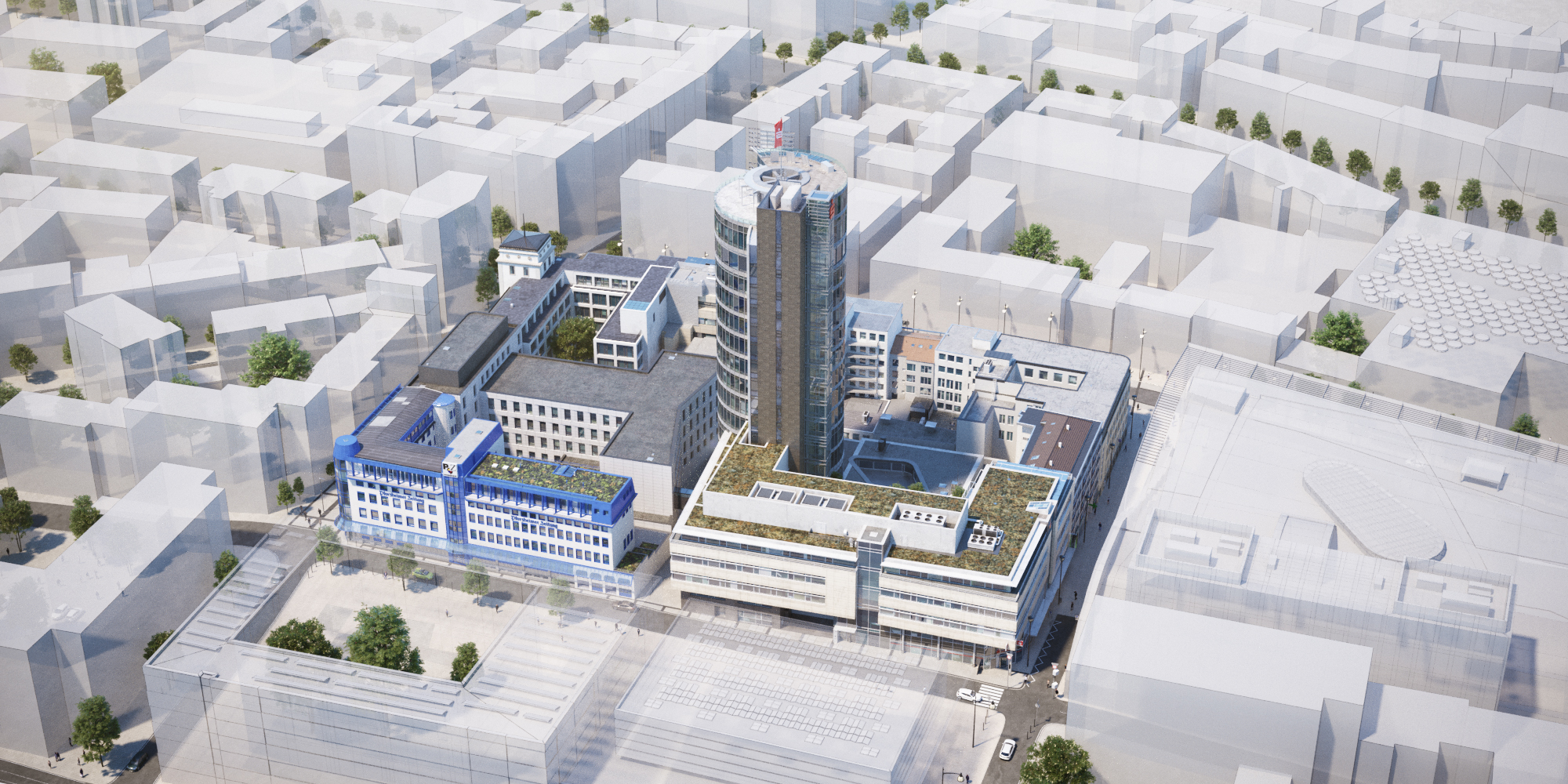 The main idea behind re­devel­op­ing the area around the Sparkasse Tower was to create a modern, inner-city com­plex that com­bines the Sparkasse's traditional ser­vices with future-oriented and inventive shops, service pro­viders and restaurants.
Attractive fashion, jewellery, watch and lifestyle shops
A variety of restaurants
Stylish spaces for private parties and corporate events
Intriguing exhibitions for people of all ages
A wide range of facilities and banking services from Sparkasse
Sparkasse Pforzheim Calw has found a brilliant way to meet all these re­quire­ments with the TurmQuartier, a complex that plays a major role in enhancing Pforzheim city centre. The new TurmQuartier is a modern and versatile space that has all the makings of be­com­ing a central hub for residents, tourists and business people in Pforzheim.
It combines a wide range of shops, exciting exhibitions, spaces for private parties and public events and features conference rooms, restaurants, service providers plus all the services Sparkasse Pforzheim Calw has to offer. The TurmQuartier – the new hub in Pforzheim!
---
OUR SHOPS & SERVICE PROVIDERS
The respective provider or operator of the aforementioned websites is always responsible for the linked content. Photo credits: agilitas / Arkaden / Unsplash (Andrea Natali) / Deutsche Schmuck und Uhren / Galerie für Schmuck, Kunst, Design / Unsplash (Andy Li) / Leicht Juweliere / Müssle / Unsplash (Thomas Lefebvre) / Rechtsanwälte im Industriehaus / TurmQuartier / Strandbar SP6 / Pexels (picjumbo) / Zahnarztpraxis Yakubovich & Kollegen / Unsplash (Jacek Dylag)